Promotions
Trick or Treat for Halloween
Celebrate Halloween early on, Friday October 29th at 4:00pm EDT, join our Admins, along with special guest Dracula in the Halloween Room.
We will have a special hour of Trick or Treat games with fun prizes. Max Cards have been increased to 66 for the games this hour.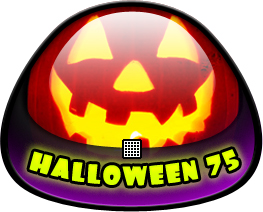 Click on the pumpkin to view the bingo rooms
Which games are tricks and which are treats will be a mystery! The only way to find out is to play in the Halloween Room this Friday.